Use this DIY to fix a Leaking Fuel Rail on a Fiat Uno
Works For:
1983, 1984, 1985, 1986, 1987, 1988, 1989, 1990, 1991, 1992, 1993, 1994, 1995, 1996, 1997, 1998, 1999, 2000, 2001, 2002, 2003, 2004, 2005, 2006, 2007, 2008, 2009, 2010, 2011, 2012 Fiat Uno Models
Source: FiatForum
My fuel rail was leaking badly, so something had to be done about it..
Attached a hose to a foot pump, held the other end closed with my thumb and dipped the rail into the water to check for bubbles (keeping the injectors upright to not get wet)….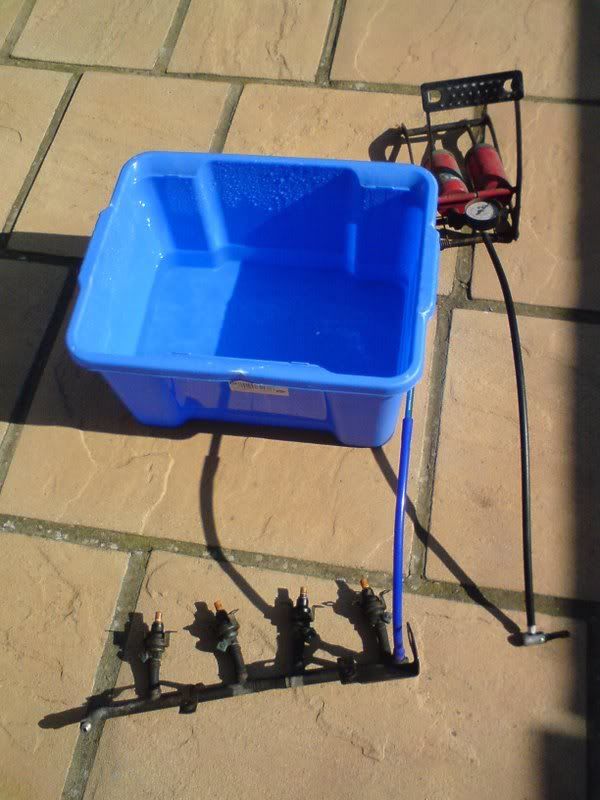 There was loads of leaking from either side of the metal joints.
Initially i wanted to make some rubbery, jubilee clip type seals that would cover but it didnt quite work as planed. The rubber just kept slipping out of place when tightening the clips…
Time for plan B……. found some hose and chopped to size

no turning back now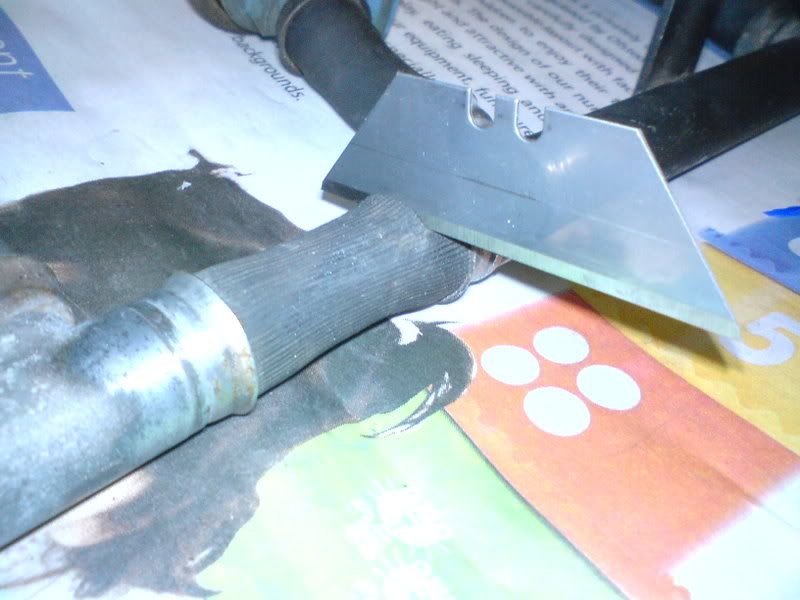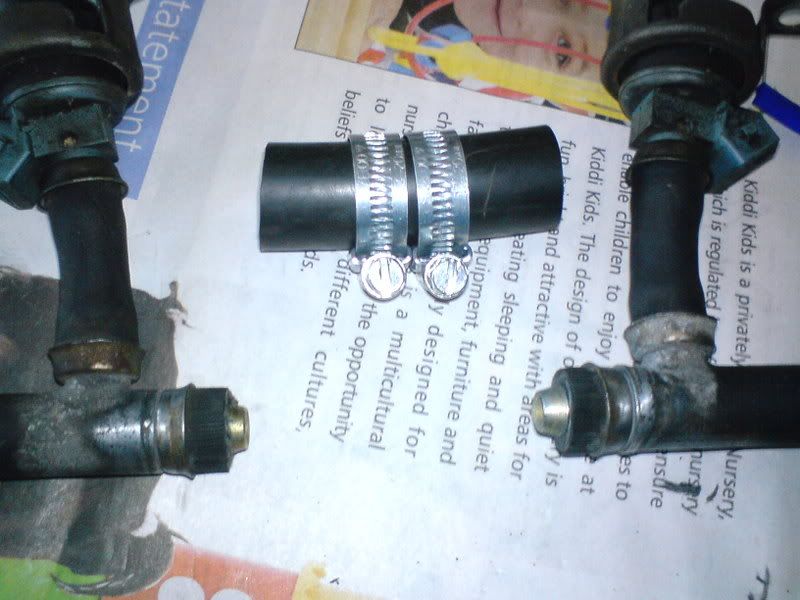 Hey Presto!.. . tighten it up, bing bang bosh, Done…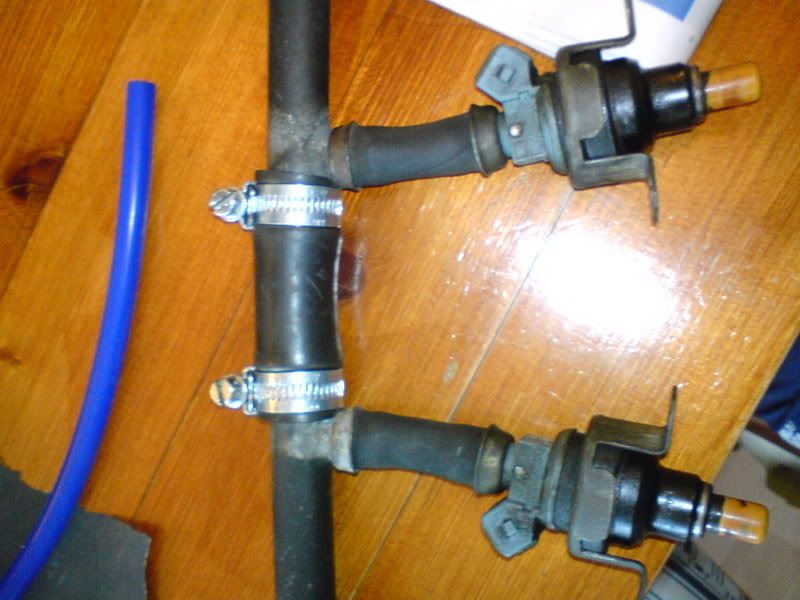 Seems to be working fine, no leaks…. Not sure how safe this is?, but hopefully, it will have to do for now…..
I had a little problem when installing it, the top of the clips would hit the underside of the plenum chamber so i just twisted the clips facing down…..