Remove the Rear Knuckle on a Subaru Impreza
Works For:
1993, 1994, 1995, 1996, 1997, 1998, 1999, 2000, 2001, 2002, 2003, 2004, 2005, 2006, 2007, 2008, 2009, 2010, 2011, 2012 Subaru Impreza Models
Source: NASIOC
Tools you need:
Wrench, 12mm, 14mm, 17mm, 19mm, 32mm sockets
New axle nut, PB blaster, breaker bar, anti-seize
1. Release emergency brake handle (otherwise rear rotor won't come off!!). Place a piece of wooden block behind front tire or put the gear in 1st gear. 
Using 32mm socket, it's time to remove the axle nut with the wheel still on the ground if you just have hand tools.
I did it with wheel removed with corded impact wrench:

2. Remove the wheel after jacking up both rear wheels. Lifting both wheels is necessary otherwise it would be nearly impossible to install the strut back into the knuckle.
3. Remove 4x 14mm bolts and remove rear brake caliper and bracket. Make sure to either zip tie the caliper or lay it on top of sway bar securely.

4. Remove the rear rotor – if it's frozen, insert a bolt (forgot the size) into one of the thread to push it out.
5. Loosen 2 19mm strut mount bolts. You will need to let it soak in PB blaster for 30 min or so.

6. This is probably the hardest part because this long bolt is known to FUSE into trailing arm. Pray that it is NOT as it will make removal of knuckle much easier.
Using 19mm socket, remove the nut and washer and now you should be able to hammer the long bolt out from right side.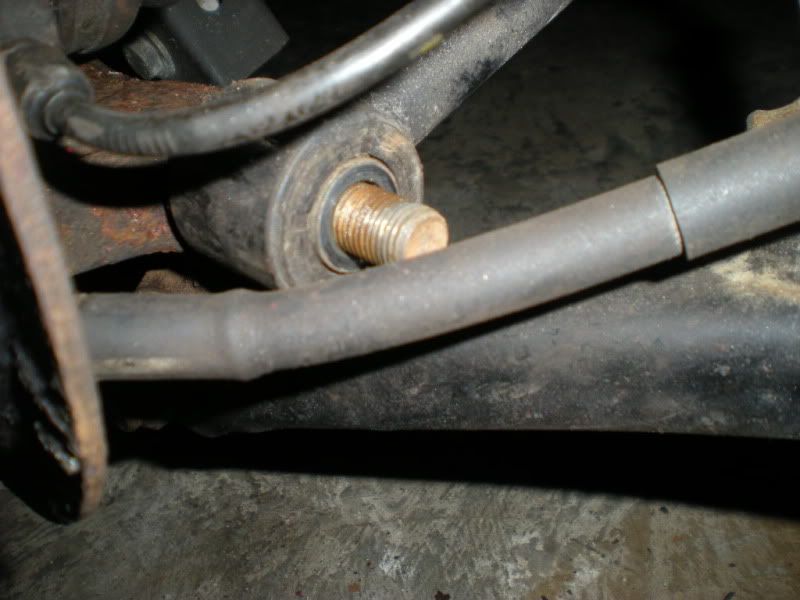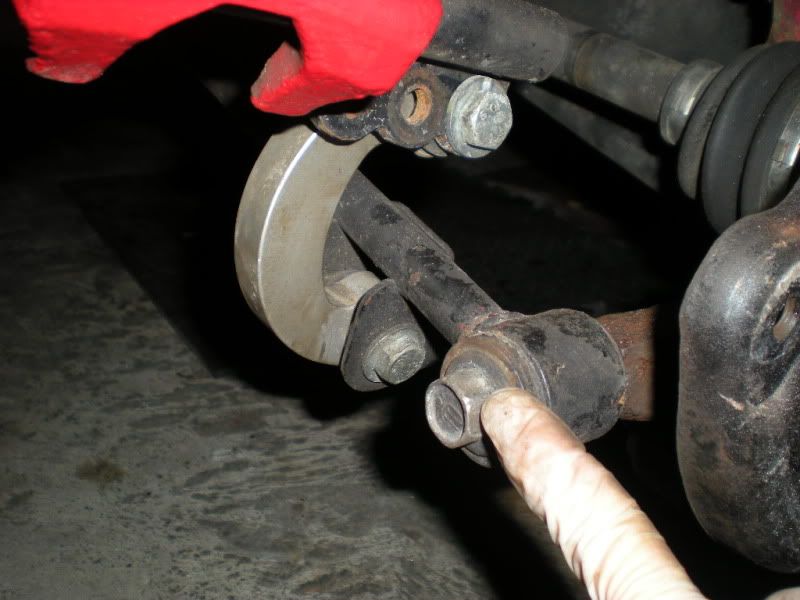 7. Now it's time to remove lower bolt (trailing link) using 17mm socket:
8. Remove 12mm bolt holding ABS sensor wire / emergency brake cable:

Remove the clip that holds emergency brake line into the knuckle:

Remove ABS sensor from the knuckle using 12mm socket. If car has a lot of miles, it would be difficult to remove the bolt… make sure to let it soak in PB blaster for a while.

9. Now it's time to separate knuckle from the axle – you can use a mallet or hammer to separate them out: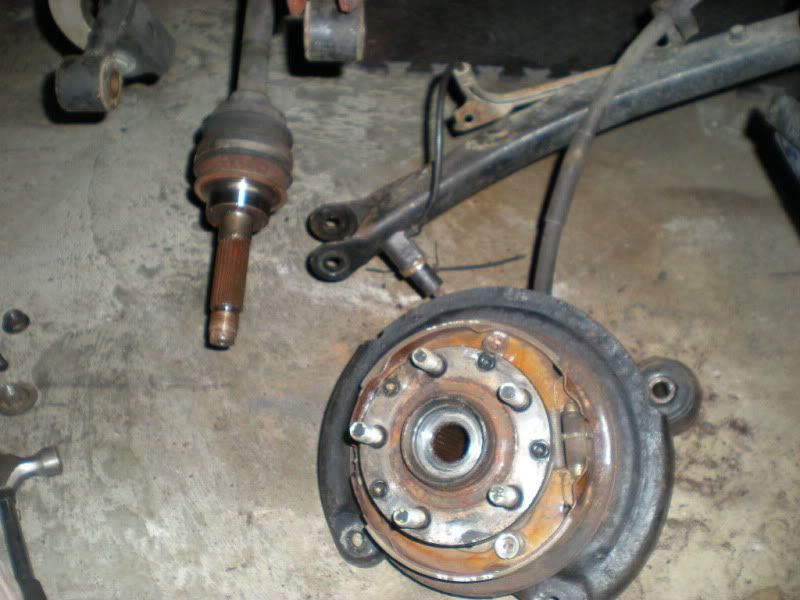 Here is how to remove rear lower trailing arm bushing while knuckle is OFF:
http://forums.nasioc.com/forums/show….php?t=1931924
10. Remove emergency brake parts (optional)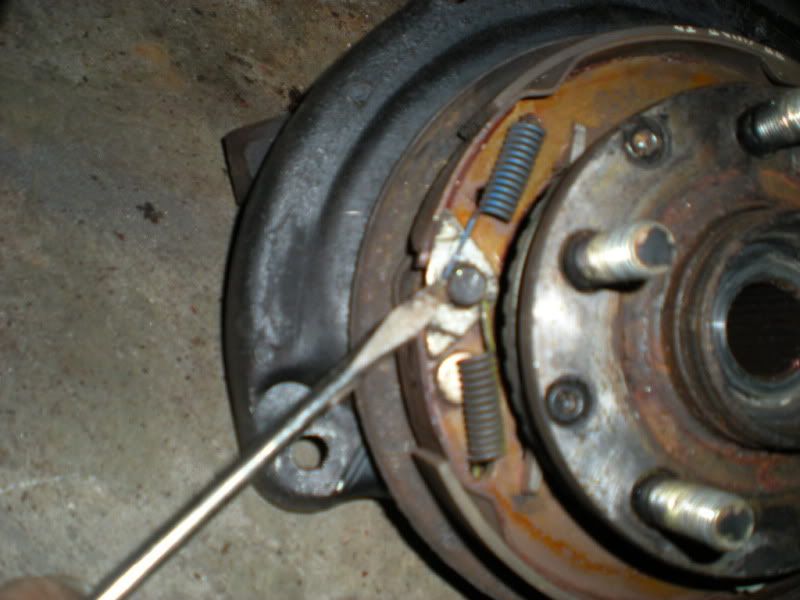 Now, bring the knuckle to a local shop and have them press out / in new wheel bearing.
New wheel bearing installed: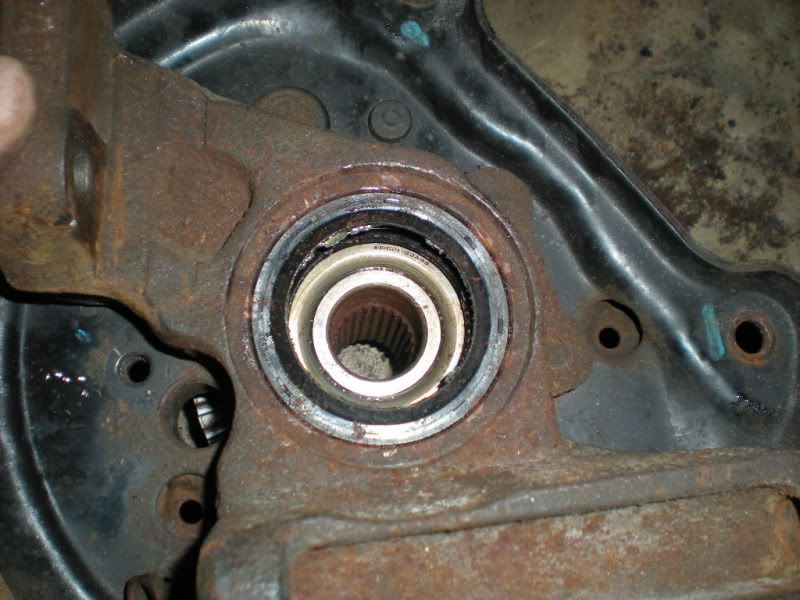 Time to spray paint: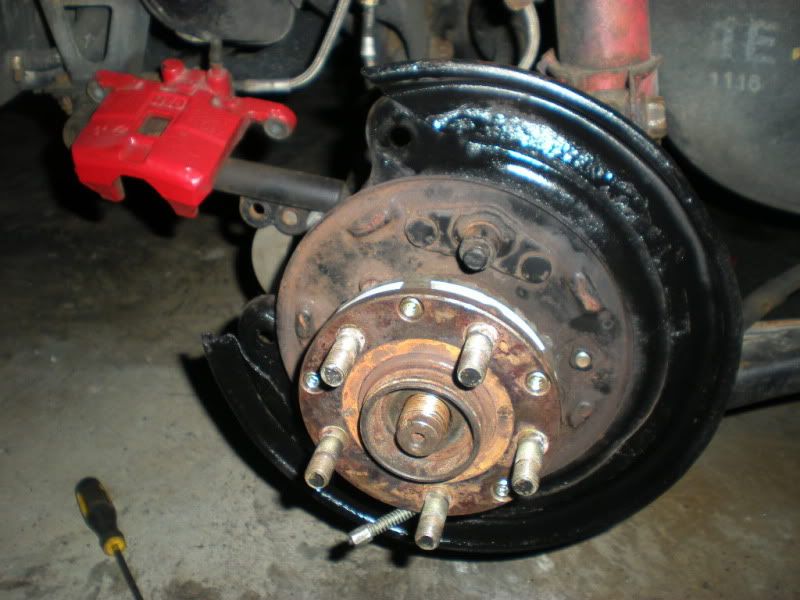 Make sure to use new axle nut (torque spec: 137 lb ft)

Done: