Replace the Power Steering Pump O-Ring on a 7th Generation (2003-2007) Honda Accord V6
Works For:
2003, 2004, 2005, 2006, 2007 Honda Accord V6 Models
Source: DriveAccord.net
After I replaced my alternator, my power steering started moaning and groaning especially when cold. I figured that it was because I was manhandling the power steering pump to get the belt back on. So I did some research and found the HondaTSB 07-086. I did the job which took all of 5 minutes, and the power steering pump finally shut the hell up. Cost is around $5.00 for the parts.
The TSB is for all 7th Generation V6 Accords
Parts and Tools Needed.
1. O-ring – Honda Part Number P/N 08206-9002
2. Genuine Honda Power Steering Fluid – H/C 3747284
3. Shop Towel
4. 10mm wrench
The O Ring
The PS Fluid
The inlet joint bolt
1. Place Shop Towel Under Inlet Joint Bolt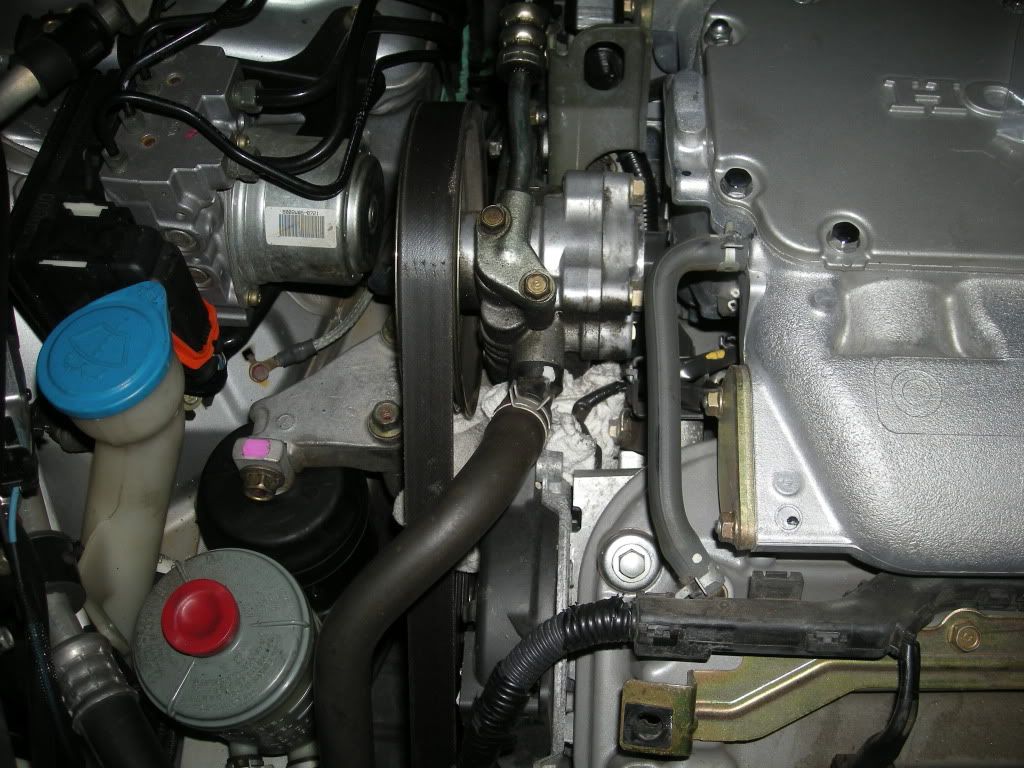 2. Use 10mm wrench to remove bolt and joint
3. Remove old O Ring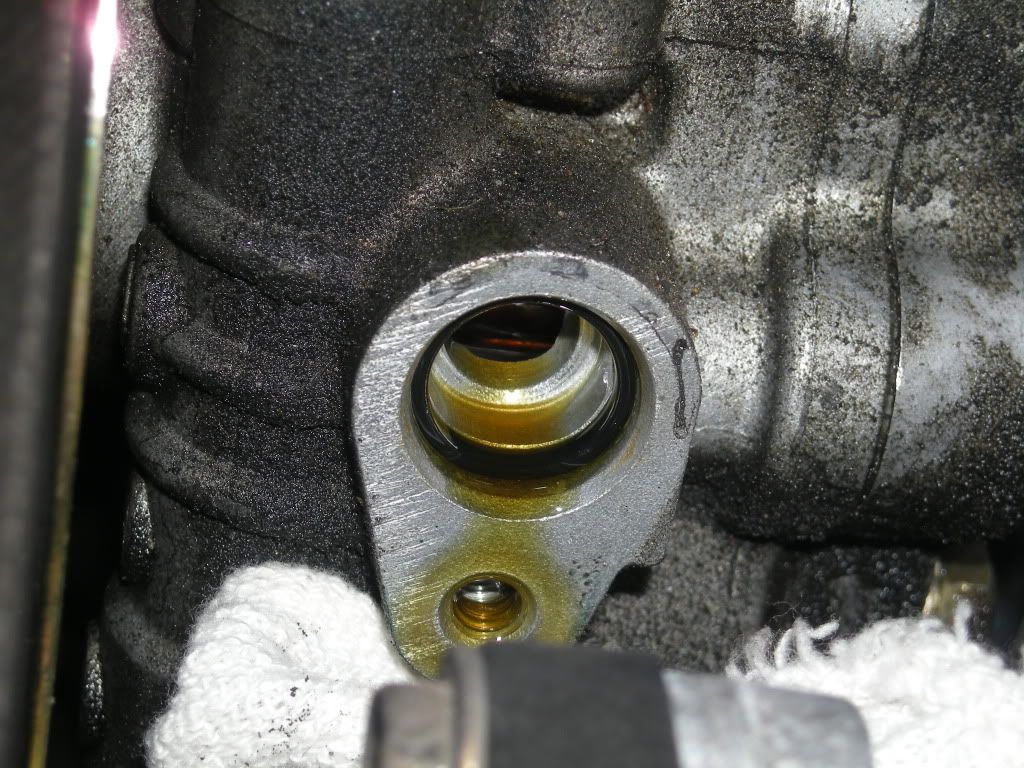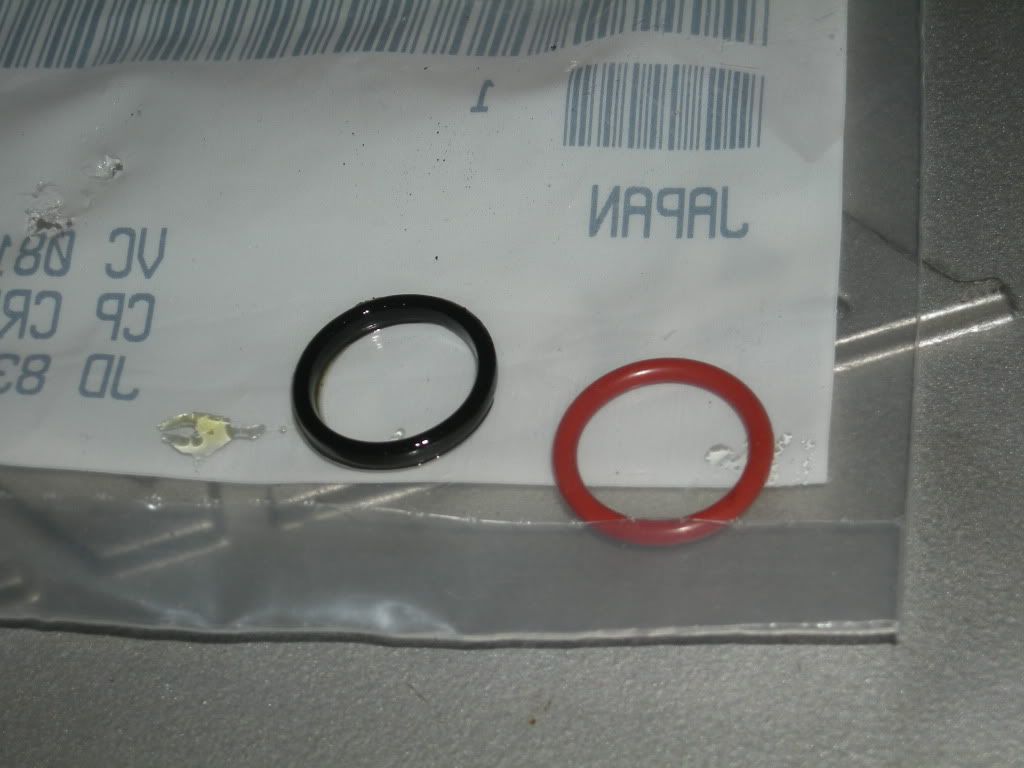 4. Install new O Ring to inlet hose coupler.
5. Reinstall joint coupler and bolt.
6. Check PS fluid and add if needed
7. Remove shop towel, start engine, check for leaks, turn steering wheel lock to lock to listen for groaning
8. Turn off engine and check PS fluid one last time