Remove the Taillights, Reverse Lights, and the Trunk Lip Spoiler on a 4th Generation (2007-2008) V36 Infiniti G Series
Works For:
2007, 2008 Infiniti G Series Models
Infiniti G Series Models: Infiniti G35
Source: G35Driver
If you only want to remove the trunk lip spoiler, scroll down to the second half of the pictures.
Tools required:
Flat-Head screw driver
Ratchet with an 8MM socket or a 8MM wrench (ratchet is 100x easier)
Something along the lines of a credit card, or a plastic spackle
2 Hands
I did this with no help so I had to hold the camera with one hand and use the other hand to take the trunk apart, so excuse the weird camera angles.
I also wrote this up at 4AM so excuse the spelling (if there any) as well.
Any questions, feel free to post a reply.

REMOVING THE TAILLIGHTS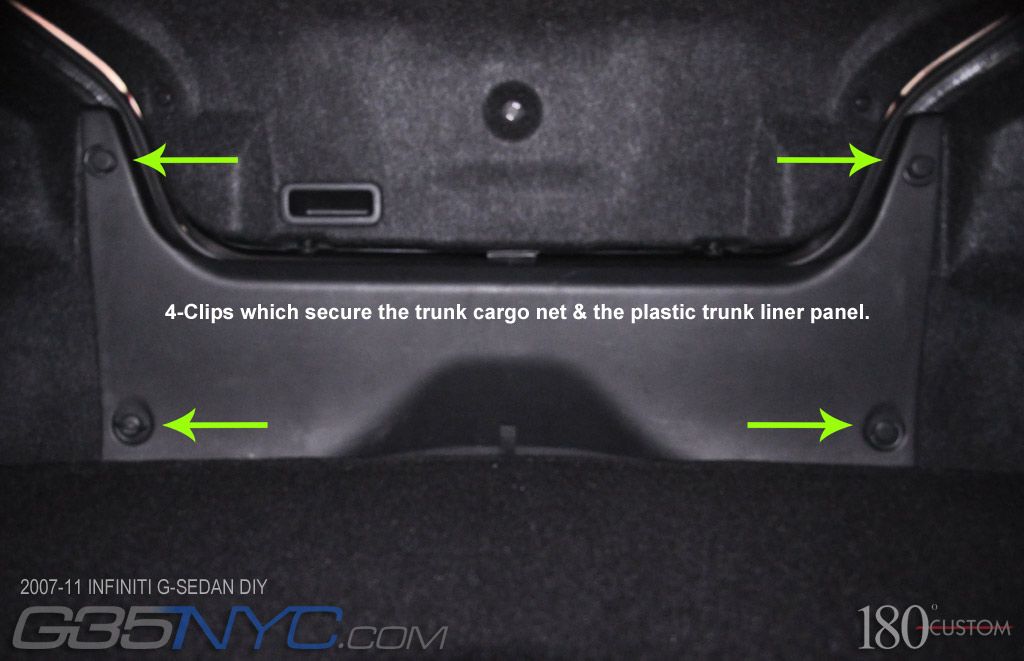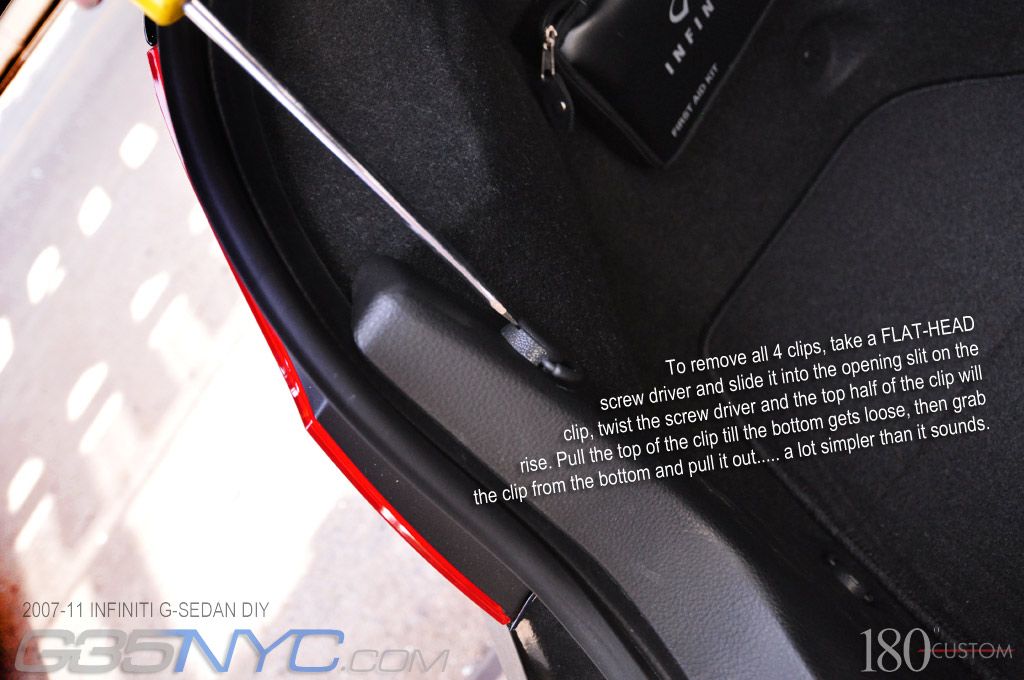 Once you removed the 8MM nuts and unplugged the taillight, lightly pull on the taillight and it should easily come out, hold the taillight with one hand as you pull the rubber grommet out of the chassis with the other.

REMOVING THE REVERSE LAMPS &/OR TRUNK LIP SPOILER